Important message regarding Coronavirus
All courses are cancelled until at least June, 1st. This also applies to service periods.
After that date you can apply for courses and/or service but please keep in mind that new restrictions may result in the cancellation of activities at any time. Because of possible travel restrictions, Belgian residents get priority.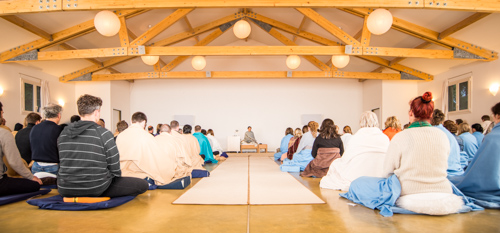 What is Vipassana Meditation?
The technique of Vipassana Meditation is taught at ten-day residential courses. All expenses for these courses are met by donations. Read more about the technique and the rules of a course.
Courses are organised at the Vipassana Meditation Centre Dhamma Pajjota in Dilsen-Stokkem, Belgium, and at many other centres and temporary sites throughout the world: see www.dhamma.org.