Important message regarding Coronavirus
Our courses take place with less participants and with strict safety and hygiene standards due to Coronavirus. Registration will open two months before the course starts.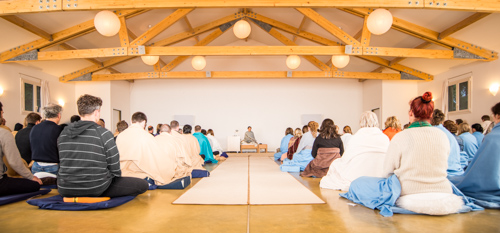 What is Vipassana Meditation?
The technique of Vipassana Meditation is taught at ten-day residential courses. All expenses for these courses are met by donations. Read more about the technique and the rules of a course.
Courses are organised at the Vipassana Meditation Centre Dhamma Pajjota in Dilsen-Stokkem, Belgium, and at many other centres and temporary sites throughout the world: see www.dhamma.org.