IMPORTANT MESSAGE REGARDING COVID-19
Our activities will gradually resume starting June 9th, provided the coronavirus figures prove good enough for the Belgian government to relax its restrictions.
From July 7th onward we hope to be able to accept participants from outside Belgium again. It will be the responsibility of each participant to follow the travel guidelines of the country from which they are traveling, as well as adhering to the Belgian government's guidelines: https://www.info-coronavirus.be/en/travels/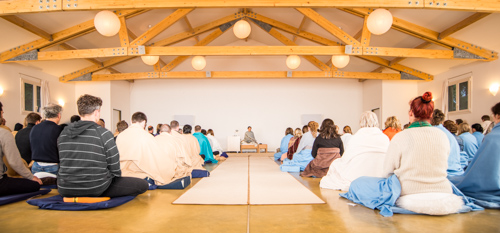 What is Vipassana Meditation?
The technique of Vipassana Meditation is taught at ten-day residential courses. All expenses for these courses are met by donations. Read more about the technique and the rules of a course.
Courses are organised at the Vipassana Meditation Centre Dhamma Pajjota in Dilsen-Stokkem, Belgium, and at many other centres and temporary sites throughout the world: see www.dhamma.org.