IMPORTANT MESSAGE REGARDING COVID-19
From July 7th onward we can accept participants from outside Belgium again. It will be the responsibility of each participant to follow the travel advice from the country they come from, as well as the guidelines from the Belgian government. From every participant we will need proof that you have been vaccinated against coronavirus, have had a recent negative test result or have recovered from the disease.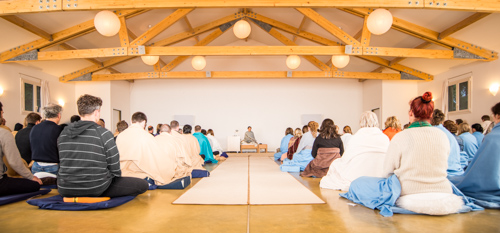 What is Vipassana Meditation?
The technique of Vipassana Meditation is taught at ten-day residential courses. All expenses for these courses are met by donations. Read more about the technique and the rules of a course.
Courses are organised at the Vipassana Meditation Centre Dhamma Pajjota in Dilsen-Stokkem, Belgium, and at many other centres and temporary sites throughout the world: see www.dhamma.org.