Important message regarding Coronavirus
Courses have been cancelled since mid-March 2020. When courses can start again will depend on the exit strategy from the Belgian government. By June 4 we will know if the courses starting on June 10 and June 24 can go ahead. These courses will be for old students only. When courses resume they will be for less participants and include strict safety and hygiene standards. For the moment only old students with a residential address in Belgium will be confirmed since it is not clear yet when the borders will again open. Please follow the notice on this website for any changes.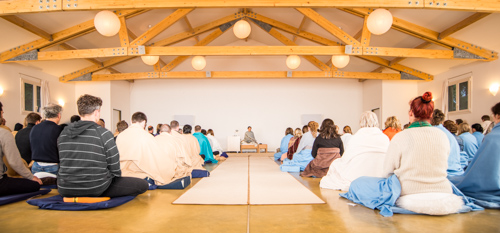 What is Vipassana Meditation?
The technique of Vipassana Meditation is taught at ten-day residential courses. All expenses for these courses are met by donations. Read more about the technique and the rules of a course.
Courses are organised at the Vipassana Meditation Centre Dhamma Pajjota in Dilsen-Stokkem, Belgium, and at many other centres and temporary sites throughout the world: see www.dhamma.org.