In july 2020 the centre existed 20 years.
Here you can watch a slideshow about some highlights and changes during these years.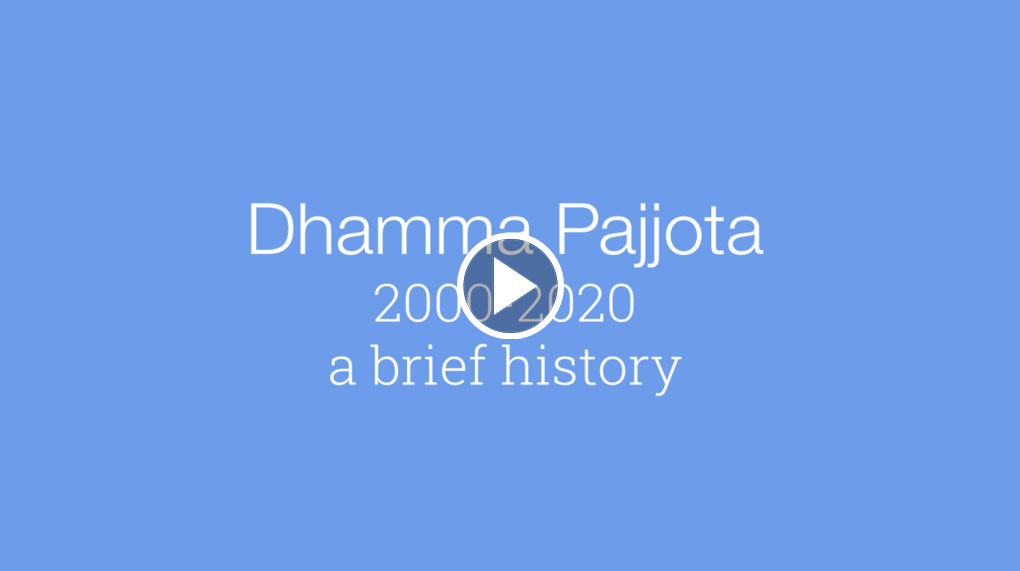 Many improvements, large and small, have been made to the centre over the last 20 years. Below are listed just a few of the most visible and radical changes.
2000-2001 To get the centre up and running, an old chapel is converted into a meditation hall, and an outdoor staircase is added to the accommodation building.
2004 A natural sewage water treatment system is installed in the meadow
2006 The new meditation hall and cell complex are constructed, totally changing the character of the centre
2008-2010 An unused building is rebuilt into a residence for male students and servers (MA)
2011 The teachers' residences, including the interview room are constructed in the middle of the campus
2013 The former Dhamma hall is rebuilt and converted into a discourse room
2014 An upper floor is added to the office building, providing quarters for female servers
2015 the former campgrounds across the road from the centre (Driepaal 8) is purchased; male servers' quarters in the office building are reconstructed
2016 the centre closes for several months for a complete renovation of the main accommodation building
2019 Quarters for long-term servers are built at Driepaal 8
---